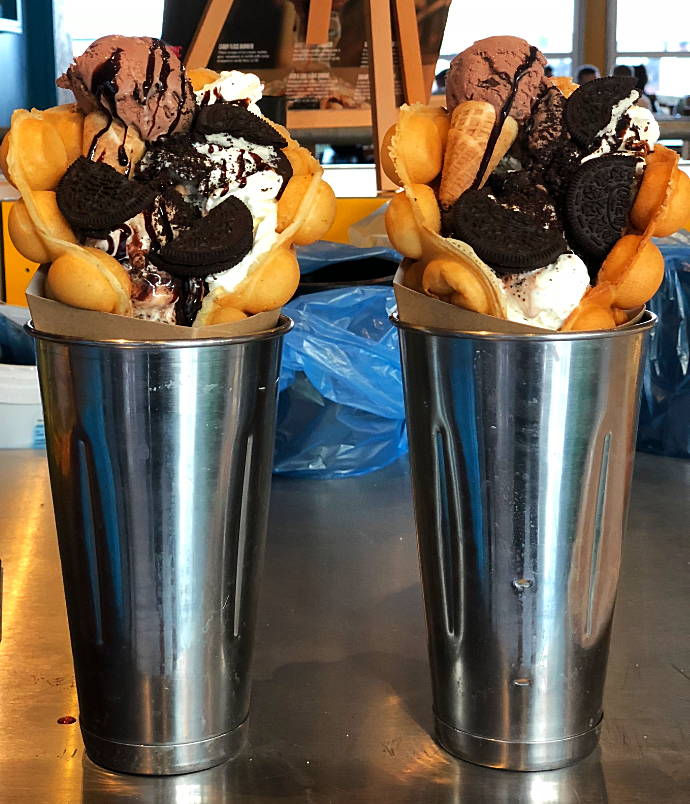 BUY ONE GET ONE FREE ON ALL DESSERTS

 
Every Sunday throughout Summer visit our amazing ice-cream parlour and brownie bar, pay for one dessert and get another one free.
 
There are more than 25 different ice-creams to choose from, EPIC Sundaes, Bubble Waffles or the world's best Brownies.
Conditions:
This offer cannot be used in conjunction with any other offer or discount or win a prize from spin-a-wheel. The KitchenSink Sundae is not included in this offer or the Jack n Coke Float Dessert.
In order to receive the offer you must have a reservation booked online via our website. And order dinner first.
Offer does not apply to takeaways.